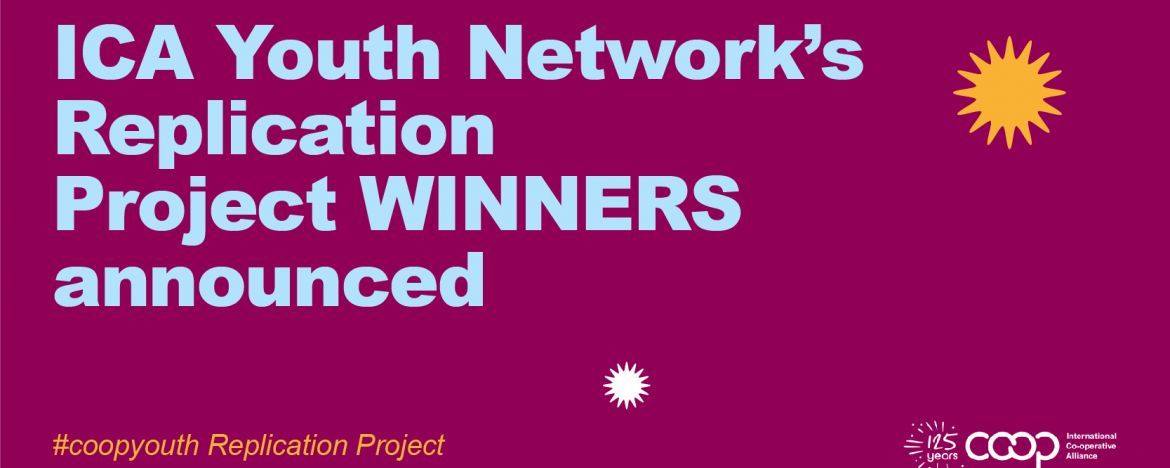 "Youth are the future and the present, and the action starts now".
With this in mind, the Youth Network created the Replication Project aimed at fostering the emergence of a new generation of youth cooperatives that will strengthen the cooperative movement worldwide.
The #coopyouth Replication Project is an initiative of the ICA Youth Network lead and managed by its Executive Committee. It was launched in February 2020 to help both existing youth cooperatives and groups of young people who wish to create a youth cooperative. The project was funded by a donation from the International Summit of Cooperatives.
150 inspiring applications received 
We were overwhelmed by the quality of the 150 inspiring applications from across the world received. Nine have been chosen and will be funded with a maximum of EUR 10,000 each. They need mentorship, training and in some cases, additional funds. We are calling now on the cooperative community to help support the building of strong foundations and structures for these projects.
Click on each image below to learn more about the winners of the #coopyouth Replication Project!
We need your help!
If you have some additional funds or skills to help youth cooperatives develop, email us. Learn more about becoming a mentor here. There were a few other projects that stood out but that we unfortunately could not fund due to limited resources. Our goal is to raise more funds to be able to fund these amazing projects and find mentors to help them develop in the meantime.