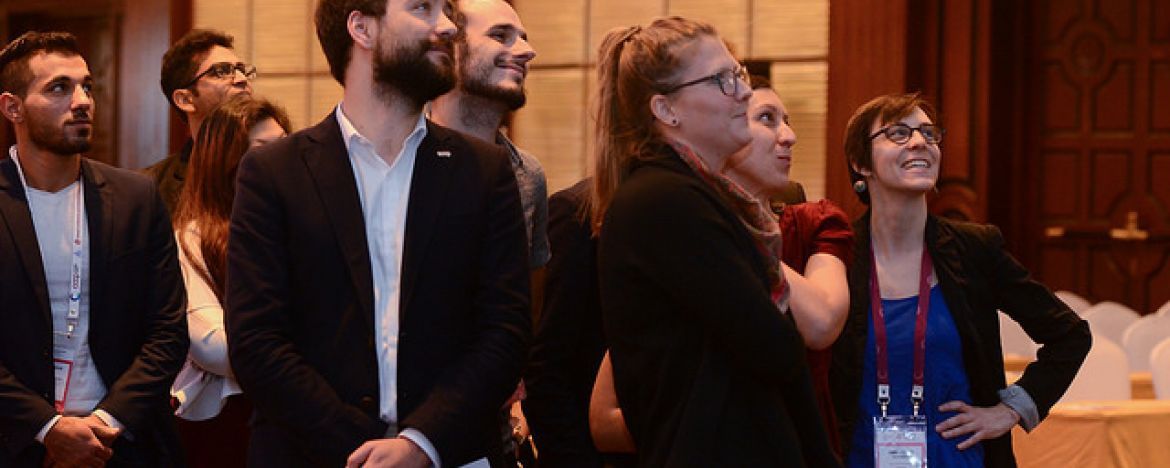 The Cooperative Youth Network works with cooperatives around the world to help them develop strategies to promote youth employment - to give young people better jobs, and to make sure that cooperatives employ them, keep them in work, and give them the chance to progress.
It is also working to improve legal and administrative requirements for cooperatives, ensuring better working conditions, education and training and access to social protection and rights at work. 
The Network is here to:
Represent youth who are interested in cooperatives and cooperation
Connect youth by creating spaces for reflection, discussion and training 
Advise youth by facilitating opportunities to promote time and space for reflection, discussion, exchange, research and training.
The network also
helps young cooperators from different countries connect, share experiences and ideas;
provides an environment where young cooperators can learn more about the wider cooperative movement;
involves young people from outside the movement through education and support;
empowers young cooperators to engage with the rest of the movement to both raise the profile of youth issues and to ensure the youth perspective is presented during wider discussions
Join the Youth Network! Learn more here.