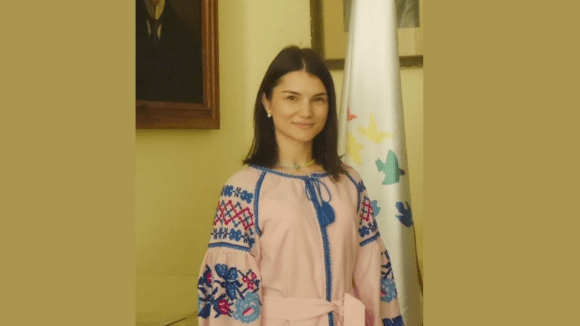 Since 2013 I have been working at the Lviv University of Trade and Economics (one of the main establishments of cooperative education in Ukraine). Over this 9 year period I have achieved some distinctions: I acquired a PhD in law; also I got Associate professor degree. I am now an Assistant Dean and have been actively working with students, not only through providing lectures and practical classes, but have also been instrumental in organizing some cultural and educational activities. Additionally I was recently elected to the post of Chairman of the Scientific Society for Young Scientists of LUTE.
I am eager to avail of the opportunity to become a member of Executive Committee following my visit to the ICA General Assembly in Seville. It really was extremely inspiring. When I heard of all the new and interesting opportunities and undertakings of the cooperative movement around the world, it brought home how popular, promising and strong the movement is.
I was pleasantly surprised and inspired by the coherence and inter-mutual support of all members of the movement, regardless of which country they hailed from. The sincere passion with which they are so inflamed that drives them to spread the idea of cooperation, throughout the world and in their native countries was truly aweinspiring.
Unfortunately, Ukraine is presently ravaged by war, and it is having an awful impact on our country, our lives and on cooperation too. However, I know that the war will end sooner or later and we will emerge victorious. That is when we will be able to actively rebuild and improve the cooperative movement in Ukraine. I am determined to be a part of this organization and all it's related processes. I know that, given the opportunity, I would give it my best endeavours.