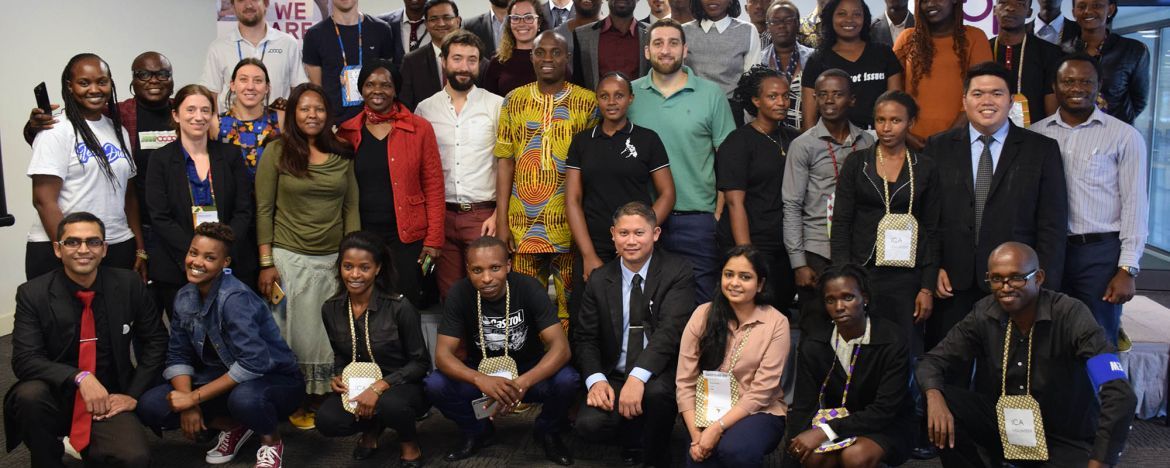 The Youth Network is part of the International Cooperative Alliance (ICA) - a non-profit international association established in 1895 to advance the cooperative enterprise model around the world. It is the global voice of the cooperative movement, uniting, representing, and serving its members (which are national level federations of cooperatives and individual cooperative organisations).
The ICA is organised with a global office, four regional offices (Europe, Africa, Americas, and Asia-Pacific), eight sectoral organisations (Banking, Agriculture, Fisheries, Insurance, Health, Housing, Consumer Cooperatives, and Worker Cooperatives) and various thematic committees.
These thematic committees include the Youth Network, which was set up in 2003 as an advisory, assistance and representation body for the cooperative youth movement.
Its role is to:
The ICA Youth Network is structured as follows: 
Liaison Officer assigned from the ICA to provide support to the youth network.
Voting Members.
Adherents.
Regional Youth Committees and Networks
There are four Regional Youth Committees and Networks. Below are the contact details and links that will allow you to contact and participate in your regional network:
Each region has its priorities and responds to youth needs and particularities. It is our aim to articulate goals, coordinate actions and collaborate with each other as much as possible.